Our marine PCs not only allow you to access your email and the internet, but also to navigate with full-featured browser software. Using the latest high-performance processors, our marinized PCs are low power consuming.
A PC also offers more powerful functionality than a dedicated multi-function display with the ability to install software for lots of applications from navigation to entertainment, email communications, weather and internet connectivity. PCs are also up-datable as new applications become available.
Discover our range of products for navigating using your tablets and smartphones. We offer a selection of high-quality products including the NMEA Wi-Fi server, navigation apps, and charts to keep you on course while out on the water.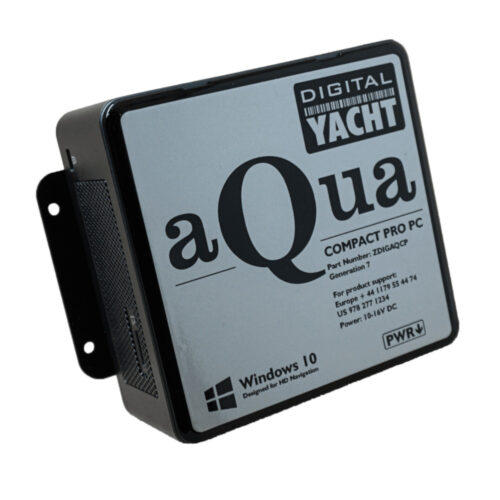 $

1,849.95
"The Aqua Compact Pro + utilises a 10th generation Intel Core i7 processor with 8GB RAM and 480GB solid state hard drive  for modern 3D charting and radar overlay applications."